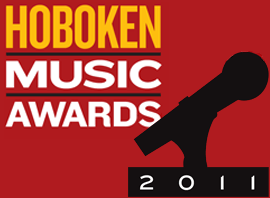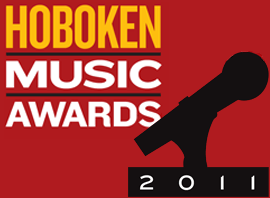 Hot on the heels of their blowout performance at this year's Bang This! CMJ, New Jersey's Lost Romance has been nominated for a 2011 Hoboken Music Award for Outstanding E.P. for their debut "The Light And The Dark" (Starving Dog Records).
Lost Romance is no stranger to the Hobey's since lead singer/guitarist, Gerry Perlinski was nominated for Outstanding Male Solo during the 2010 HMA's. Back with an electric band and penchant for full out rock anthems, Gerry's hoping to grab some of that Hoboken limelight this time around.
http://www.hobokenmusicawards.com/2011-outstanding-ep/
VOTE FOR LOST ROMANCE in THE PEOPLE CHOICE AWARD
Event Details:
The 2011 Hoboken Music Awards
Saturday November 12, 2011, 8:30PM
Maxwell's (1039 Washington St Hoboken)
Cover is $8.00
All Ages Welcome
Hosted by:
Dave Entwistle & Stephen Bailey
Live Performances by:
– Motorboat
– Stephie Coplan & The Pedestrians
– The Micks
– The Fave
– Davey & the Trainwreck
– Cecilia Celeste
– Plus DJ Mike C will be spinning all night
About the HMAs:
The Hoboken Music Awards were started in 2009 by Dave Entwistle. Entwistle is the long-time host of the Peoples Open Mic, a weekly showcase for local artists in town. The concept of the awards was to honor those artists and the people who help promote the music scene in and around the Hoboken area. The inaugural event, held at the now defunct Goldhawk, was a huge success. 2010′s HMAs nearly burst the walls of Northern Soul. This year's event, planned with the help of local writer Stephen Bailey, is happy to call Maxwell's its home.