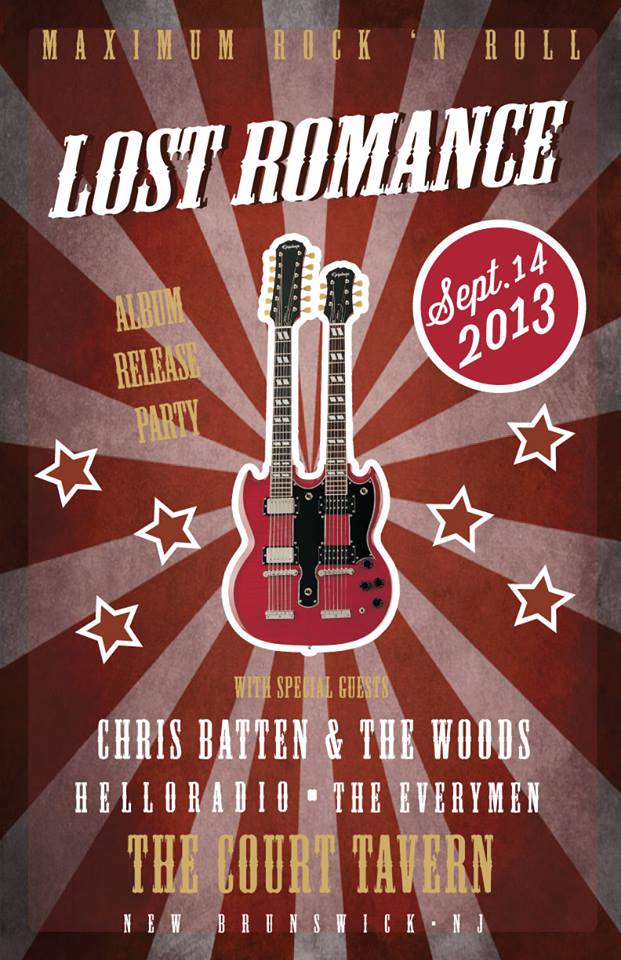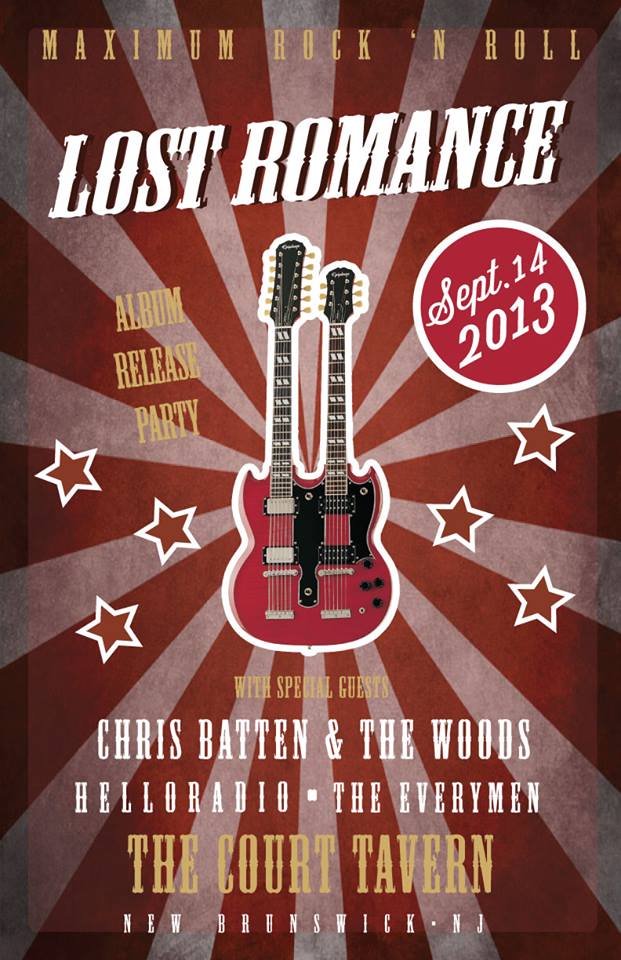 For Immediate Release – August 9th, 2013
New Brunswick, NJ-based trio Lost Romance is set to release its debut studio album, The Light And The Dark, on September 17, 2013, via Los Angeles based Starving Dog Records.
The trio's debut is a tight blend of the old and the new. With nods to alternative rock and power pop originators like Husker Du and The Replacements, early Goo Goo Dolls, The Lemonheads and Buffalo Tom, the band fuses together these influences with a modern flavor all their own. This uniquely American pop/rock formula brings to mind new bands like fellow New Brunswick native sons, The Gaslight Anthem as well as old faves, The Smithereens. Keeping with the New Jersey tradition of edgy guitars and great pop melodies, this album is sure to make a splash with rock n' roll purists and hipsters alike.
The band features Gerry Perlinski (vocals, guitar), Alexander Paul (bass, vocals), and Amine Smires (drums, vocals). "We made sure not to overdo anything on this record', says Perlinski, "It's just guitar, bass, drums and vocals. No fancy studio wizardry and certainly no bullshit. Rock 'n roll the way God intended… pure and from the heart." The album was mixed and mastered by producer David Pattillo (Robert Plant, The Hold Steady, The National) on the Lower East Side at Flow NY.
Prior to this album, Lost Romance released a free live album recorded at Boston's Great Scott in 2012 on it's Bandcamp page. In late 2012, a live version of their song, "Top Of The World" was part of a Hurricane Sandy Benefit Compilation, "Hey Sandy, We're Still Here" that featured fellow New Jersey indie rockers like Real Estate, The Front Bottoms and Nicole Atkins.
Lost Romance is planning a private invite-only listening party for September and live shows are also being set in support of the forthcoming album, with the following dates already confirmed:
Lost Romance Tour Schedule:
August 10th – Dingbatz / Clifton, NJ
August 21st – World Cafe Live / Philadelphia, PA
August 23rd – Tammany Hall / New York, NY
September 6th – WRSU 88.7FM – New Brunswick, NJ
September 10th – WBJB 90.5 FM – Red Bank, NJ
September 11th – Manitoba's (private listening party) – New York, NY
September 14th – The Court Tavern (CD release party) / New Brunswick, NJ
OFFICIAL WEBSITE: https://www.lostromance.net
FACEBOOK: http://www.facebook.com/lostromancerock
SOUNDCLOUD: https://soundcloud.com/lostromance/sets/lost-romance-the-light-and-the
For more information, please contact:
Amanda Fontenot / Pandemonium Music Marketing
as_font@hotmail.com