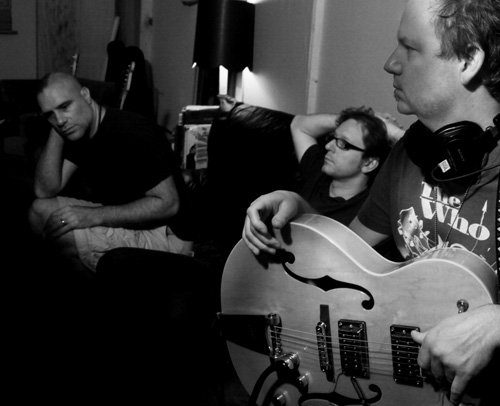 NJ indie rocker, Gerry Perlinski has formed a new band called Lost Romance. Lost Romance features drummer Chris DeRosa (Jesse Malin, Debbie Harry) and bassist Dan Fabricatore (Shirk Circus, The Simulations).
With a new E.P. already in the can, Lost Romance recently signed with L.A. based label, Starving Dog Records. Perlinski says, "I was in the process of recording some songs for a solo album. But as we got further into the recording and mixing, it became clear these songs had more of a band feel to them." The new 4 song E.P. is titled "The Light and The Dark". Recorded at Brooklyn's Seaside Lounge (New Pornographers, The National, Nicole Atkins) and Lower East Side studio, Flow NY (The Hold Steady, Robert Plant, Grace Potter & The Nocturnals).
The E.P. was mixed and mastered by producer David Pattillo at Flow NY. With influences from Buffalo Tom, Husker Du and The Police, Lost Romance brings back real rock with a no nonsense approach. No synths, hipster bullshit or ironic clothing, these guys are all about the music.
https://www.lostromance.net
Lost Romance:
Dan Fabricatore – bass, backing vocals
Gerry Perlinski – guitars, vocals
Chris DeRosa – drums
Photo by Heather Courtney