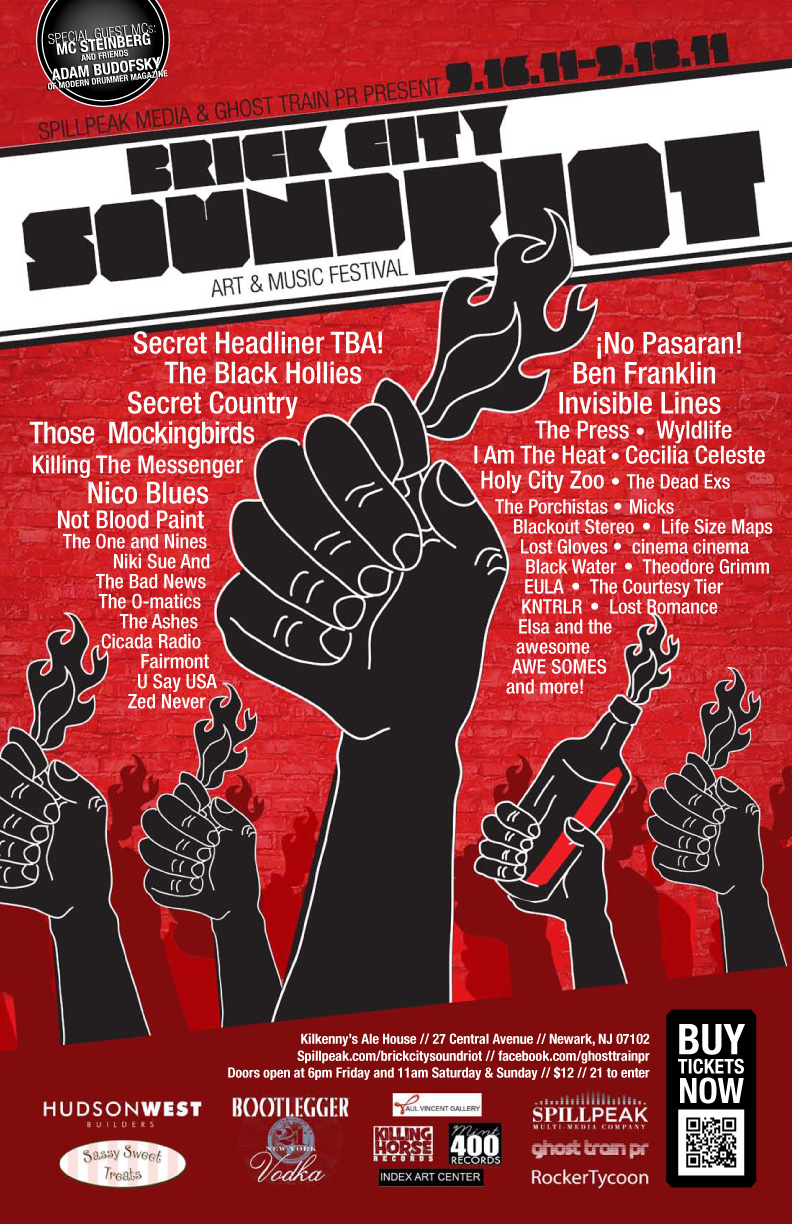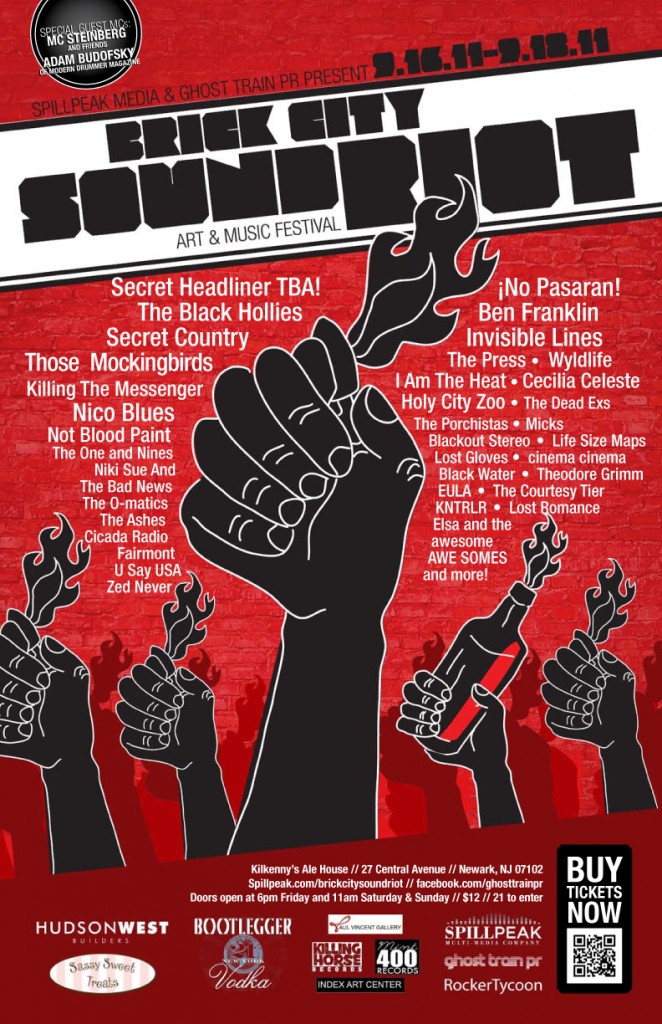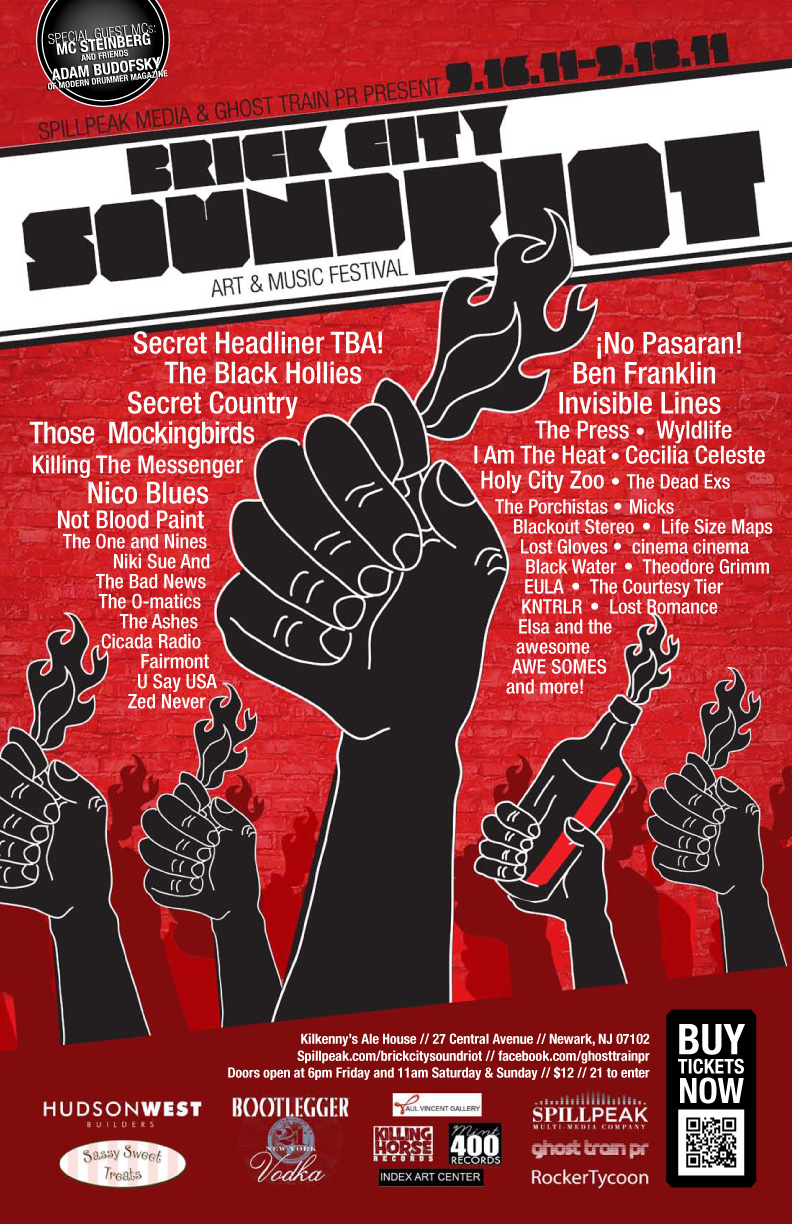 Lost Romance is set to perform at the 1st Annual Brick City Sound Riot Music & Arts Festival in Newark, NJ on Sept 17th, 2011 at 8PM. The three-day music showcase and flea market will be held on September 16-18 at Kilkenny's Ale House at 27 Central Avenue Newark, NJ.
Featured performers include: 
RYE COALITION
The Black Hollies, Secret Country, The Ashes, The One and Nines, Lost Romance, Gonül and What Army, ¡No Pasaran!, Ben Franklin, The O-Matics, Killing The Messenger, The Micks, Blackout Stereo, I Am The Heat, Fairmont, Invisible Lines, The Press, Wyldelife, Black Water, Lost Gloves, Nico Blues, Zed Never and more TBA.

RSVP FACEBOOK: 

http://www.facebook.com/event.php?eid=185964371468610



SpillPeak Media and Ghost Train PR are making history in Newark this fall with their first annual music and art festival. A longtime cultural hub, Newark will provide the stage for this blowout, adrenaline filled get-together of NJ and NYC's upcoming and established talents of the underground art and music scene. Kilkenny's Ale House at 27 Central Avenue will set the stage for this momentous occasion that is slated to become a New Jersey staple.
For more info on the festival: Spill Peak Media