For Immediate Release: May 9, 2016
New York, NY: New Brunswick, NJ locals, Lost Romance, released their new single, "Heart On A Wire", off their new album due late 2016.
Stream and Share "Heart On A Wire" now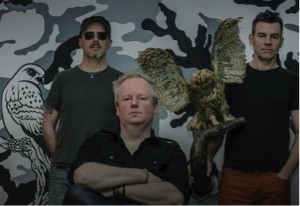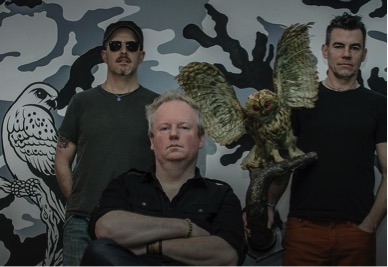 Lost Romance – rounded out by Gerry Perlinski (Guitar/Vocals), David Harman (Drums/Backing Vocals), and Dan Haag (Bass/Backing Vocals), has channeled their influences such as The Replacements, Husker Du and The Lemonheads to deliver a hard-hitting single that screams old school rock and roll.
"…a breath of fresh air" – United By Rocket Science
"It's just so rock 'n roll – catchy hooks, solid three chord progressions… instantly likable." – Tri State Indie
"Anthemic songs that remind you of when FM radio was cool." – Popa's Tunes
Lost Romance launched "Heart On A Wire" at Maxwell's Tavern in Hoboken on May 7, 2016 for a special Single Release show Sponsored by Speak into My Good Eye.
Gerry Perlinski, who just opened for Pat Dinizio of The Smithereens, says, "The song is about putting yourself out there in a relationship. It's about not being afraid to be raw, honest and saying what needs to be said instead of telling the other person what they want to hear."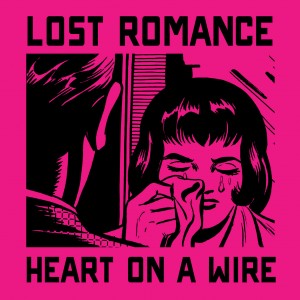 Since 2011, Lost Romance has made a name for themselves throughout the North East as a live act to be reckoned with. Averaging close to 100 tour dates a year, the band has been winning over fans from Maine all the way to Florida with raw, honest rock n' roll. They have shared digital space on comps with Real Estate, The Front Bottoms, Nicole Atkins, La Sera and have shared stages with Rye Coalition, TAB the Band, Elliot Easton (The Cars), Clem Burke (Blondie) to name a few. In addition they have also been nominated for several Hoboken Music Awards including Outstanding Male Solo and E.P. of the year.
*Promotional help and consideration for the single are greatly appreciated.
Assets:
www.lostromance.net
www.facebook.com/lostromancerock
www.twitter.com/lostromancerock
www.instagram.com/lostromancerock
FESTIVALS PERFORMED:
CMJ Music Marathon,
CBGB Festival (Reverbnation Showcase),
Light Of Day,
Brick City Sound Riot,
Elliot Smith Tribute (World Cafe Live),
If I Only Had A Brain Foundation
Press Contact:
Amanda Fontenot
Sneaky Panda Marketing
marketing@thesneakypanda.com