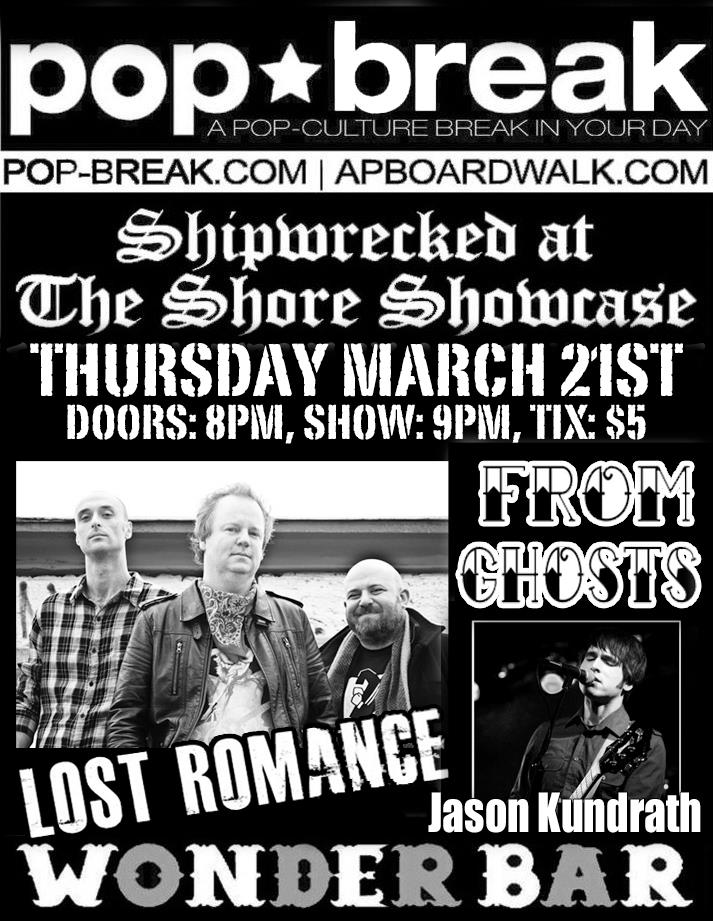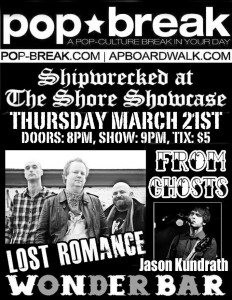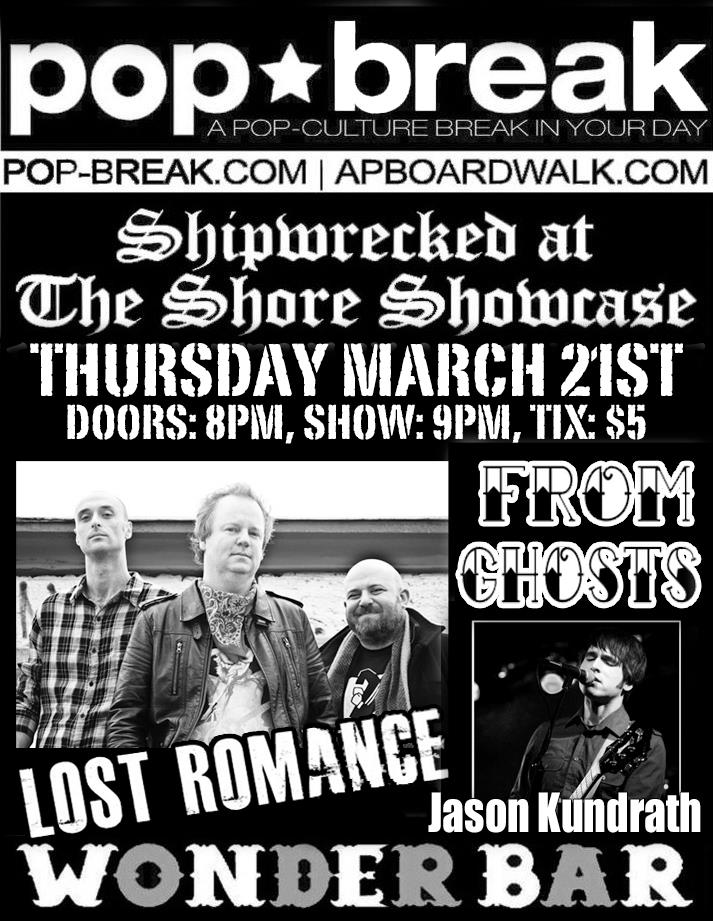 Pop-Break.com's monthly 'Shipwrecked at the Shore' Music Showcase returns to the famed Wonder Bar in Asbury Park!
Headlining the event will be popular alt rock/power pop trio, LOST ROMANCE! – http://www.facebook.com/lostromancerock
Opening the show will be Pop-Break's very own JASON KUNDRATH (formerly of Hero Pattern), who will be making his return to Asbury Park in nearly a decade. https://www.facebook.com/jasonkundrath
Also, we're happy to see the return our good friends, FROM GHOSTS to our the Wonder Bar stage. https://www.facebook.com/pages/From-Ghosts/118627454822598
There will special guests jumping in throughout the night and we'll update you as soon as they are confirmed.
RSVP: https://www.facebook.com/events/496933867030426
As always…Doors: 8pm, Show: 9pm, Tix: $5…21 & Up only.